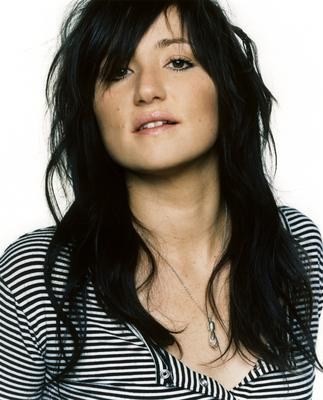 I thought I'm done covering on all of the KT Tunstall covers (wow, nice wordplay there). And Berkeley Place (one of the big guys in the indie blogosphere) went and proved me wrong by pointing me to these two brand new covers she did. As usual, you've got a cover of an indie song, this time it's 'She Don't Use Jelly' by The Flaming Lips, and a cover of a widely known song, which is Jackson 5's 'I Want You Back', and she made the cover so lively, funky, and handclappy. Great version. Feels like you were there shouting, too.

KT Tunstall - I Want You Back (Jackson 5 Cover)
KT Tunstall - She Don't Use Jelly (The Flaming Lips Cover)

*off topic:
-I finally settled down with the file host. From now on, I will upload the indie ones with MediaMax and the pop ones with zShare. Such a relief.
-Just added a photo. Arty pic, because I'm an arty person. Somewhere in an abandoned house, Zeon stood there in the corner, with eyes staring at the spacious void, he must be diving deep in his own think tank...I wonder what he's thinking about?
Okay, so I airbrushed it a bit, blurred the acnes and darkened the light. But it's arty!
-Coming Tomorrow: Pink teams up with Indigo Girls, Lindsay Lohan goes country, kelly Clarkson covers Ray LaMontagne and Ted Leo covers 'Since U Been Gone', part 3 of the Buffy Soundtrack Focus, new track from Jay Z and my new British crush Lady Sovereign, and of course, my fall mixtape. I'm looking for beautiful pictures of fall now (remote forest and streams, dead leaves falling, foliage and stuff), so if you happen to have any pretty pic, send it to me and see if I can use it for the cover.
That's a whole lot to go through.