Two new pop songs from two British women got the PopJustice approval stamp and here is my verdict on both...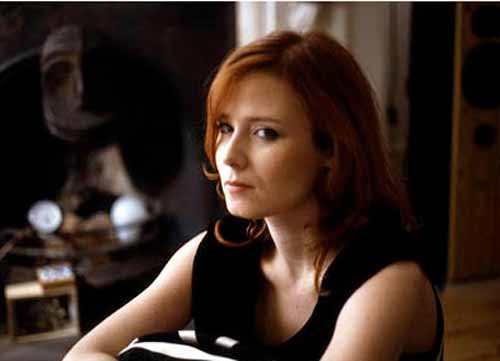 Roisin Murphy, the former vocalist of Moloko, is ready with her second solo album to be released soon this summer, and 'Overpowered' is the lead singer off it. If I could describe the track in few words, it'd be Goldfrapp meets Daft Punk. It's club-friendly electropop laced with haunting synths. Though I wish the song could be a bit more singalong, it sure is a tasty teaser of what's to come from her. Apparently, Stylus Magazine's Singles Jukebox has found a way to sneakily let us download the high-rated tracks under the form of a podcast. So thanks to them, you can click the link below, download the 'podcast', skip the talking beats in the beginning and check out the song in full.
Roisin Murphy - Overpowered
(from Stylus Magazine podcast)
Roisin Murphy's Myspace
Fires was a fine pop album, and it provided a string of amazing singles that were criminally ignored by the record buying public in the UK. Having seen that matter, Nerina Pallot decided to team up with Richard X (!!!) for a cover version of 'Peg', for she's in need of another hit single beside 'Everybody's Going To War'. And I think she's got another Top 20 hit coming her way! (Let's stay positive, guys).
The result is this catchy summer jam. It's nothing like what you'd expect from her or Richard X, but there's this eazy breezy feel to it and those 'doo-doo-doos' are way fun to mime too. Might not get you at first listen, but it will grow on you. Refreshing for her, but I hope she won't abandon her old pop-rock sounds if this becomes successful. The mp3 is of 56kbps quality (blame PopJustice), but it sounds just fine.
Nerina Pallot - Peg
Nerina Pallot's Myspace
PS. Did you notice my newly-added music player on the sidebar? For now, you can hear Tracey Thorn's beautiful song 'By The Piccadilly Station I Sat Down And Wept' over there!