Aerial was a well-kept secret of mine. They achieved moderate success in their homeland, New Zealand, but remained obscure in other parts of the world. They receive very little blog love as searches on both Hype Machine and Elbo.ws return no results. Their debut album, 'The Space Between', was released in June 2006, and I got the chance to listen to it in early 2007, but I owed them a proper post for fear of not doing them justice. Until now. Today, I'll give them the honor of being the sole exclusive post on my eighteenth birthday. I'm quite sure not any of you have ever heard of them before, which is, in this case, a good thing, because they're worthy of your attention.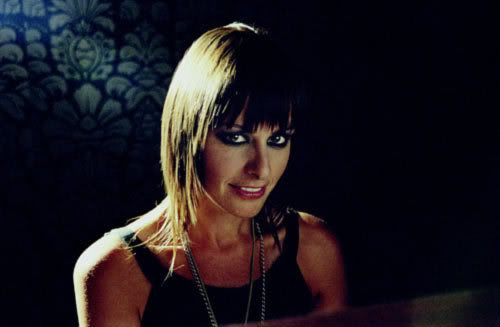 Aerial are Michelle Crompton and Andre Upston (not to be mistaken with a Swedish indie band of the same name). They make floating, melancholy, calm, bittersweet indie pop that can be the essential soundtrack of a beachwalk on a lazy afternoon, when summer's about to be over. The first track that managed to pique my interest is 'Bittersweet', a serene and lovely gem, with beautiful vocals from Michelle and a chorus that feels like waves crashing to the shore. The song somehow reminded me of Ivy at their more subdued moments. After incessant rotation, it was clear that I need more from them, and I was glad to find out that the whole album is just as pleasant and easy to love. 'As I Fall' is another highlight of the album, if you like 'Sweetheart', then this one won't disappoint.
In the end, Aerial are just two people enjoy making music together, and being really good at that. Not everyone knows who they are, but once you do, you keep coming back and they therefore become your little sweet secrets, too.

If you have the time, be sure to watch the music video, which was how I first heard of them. It has a mix of live action and animation, and tells the story of a woman guarding a lighthouse, waiting every night for the news of her husband/lover to come home from war. It accompanies the music quite seamlessly.


And here are the tracks:
Aerial - Sweetheart (Single Version)
Aerial - As I Fall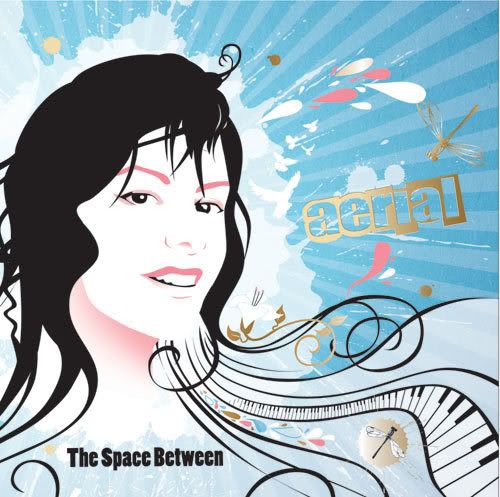 Aerial's MySpace
Purchase the album

By the way, today marks the birth of a brand new blog of mine, The Bamboo Orchestra. Remember the short-lived mix series Bamboo Lounge? Well, this blog is an inevitable extension of it. It will solely focus on electronic/instrumental/experimental music, the kind that I really love these days, yet somehow too offbeat for this blog, so I figure I just have to make another one. Don't worry, I'm not going to abandon this one, just switching back and forth in between. I think those who read Zeon's Music Blog might like The Bamboo Orchestra, too. It's still a little rough on the edges, and I'm still working on the first post, but once it gets going, I promise it will be diverse and sonically eclectic. Be sure to bookmark it, if you'd like to.