Yes, I'm back, baby!

First of all, thanks for all the comments and emails regarding the matter of the previous post which lead to my quite prolonged absence. To be honest, last week, after weighing all the options and well-prepared for the worst outcome, I finally found the time to go downtown and get my external hard-drive a professional check-up. Well, well, as much to my surprise, it turned out that it was just the box that is dead, and there's absolutely no harm done to the contents of the hard drive. I felt so relieved, and to be honest a little mortified that I couldn't figure that out and made such a fuss about it. Then I decided to take a little more time out to tidy up stuff in my library, went on a short leisure trip, and got totally obsessed with this little "new" show.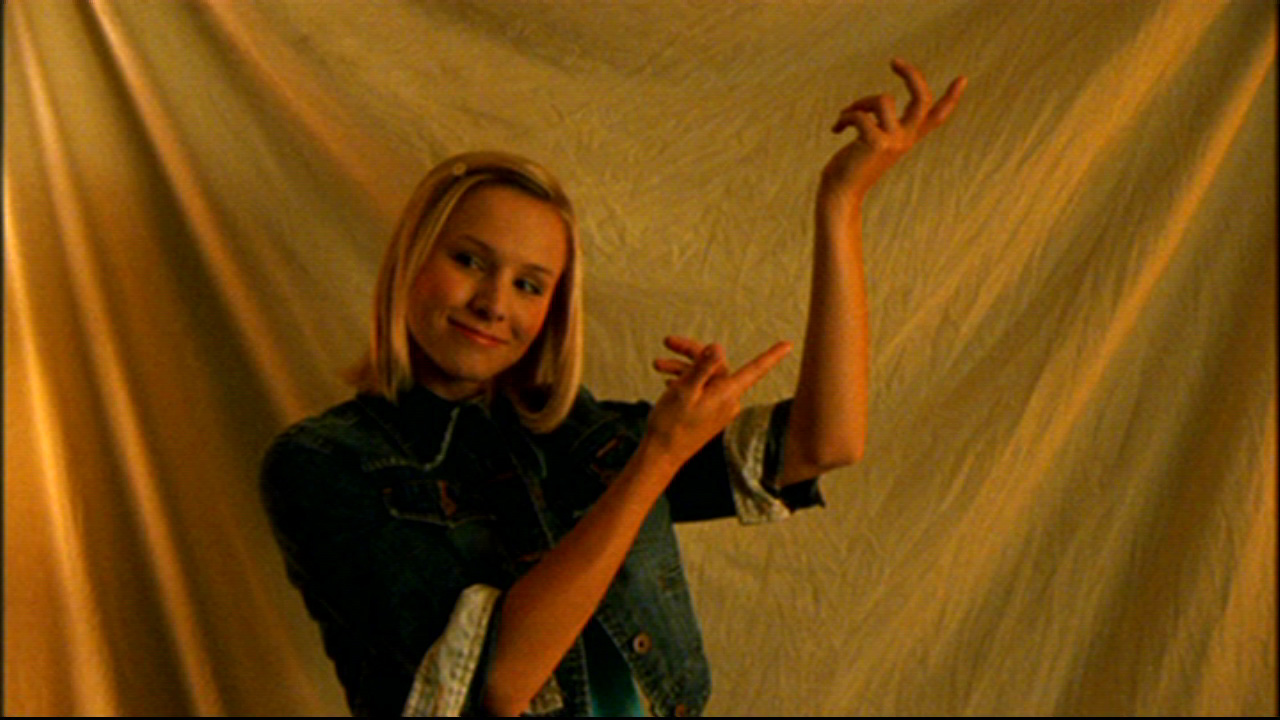 How inscrutable. Yeah, I gave in to the hype and checked out the pilot. Since then, I've been watching one episode per day religiously. Quite a little intriguing show, isn't it? (plus, love the phrase 'neo-noir'!). My only complaint so far's that if only it had a stronger supporting ensemble cast, as even Kristin Bell can't possibly carry the show on her own. Can't believe it took me so long to finally jump on the bandwagon.

Anyways, I came back to the blog yesterday and felt like a big jackass. I really should have informed you guys sooner. Really really sorry. I promise I will make it up to you as I already have a plethora of ideas for upcoming posts in mind. How about a batch of nice cover versions to kick start things again? Glad to be back.


Ivy - Sing (The Carpenters Cover) (a must)
Taken By Trees - Sweet Child O' Mine (Gun N' Roses Cover)
Kings of Convenience - Free Fallin' (Tom Petty Cover)
Fiona Apple - Tonight You Belong To Me (Cover)
Emiliana Torrini - Sound Of Silence (Simon & Garfunkel Cover)
Lavender Diamond - Chiquitita (ABBA Cover)
The Sugarcubes - Top Of The World (The Carpenters Cover) (with Bjork on vocal duties)


Enjoy.